Loose Ties Model Railroad Club, Inc. is a nonprofit, nonpartisan organization whose mission is to provide high-quality standards for people who care about Model Railroading and the railroad industry in America. The primary purpose of the Loose Ties Model Railroad Club is to promote the enjoyment of and appreciation for the display, collection, and operation of toy trains. The hobby of model railroading, "the World's Greatest Hobby," broadens the knowledge and understanding of the important role railroading has played in the history of our country as well as providing education and information about model railroading to its members and to the general public. We publish online at looseties.com events and other associated social activities provided by the club.
Loose Ties Model Railroad Club, Inc. provides brochures, booklets and analysis on the model railroad industry and the history of railroading in America. Most of the members have decades of experience in the model railroad hobby. The site features video as well as written stories. Loose Ties Model Railroad Club, Inc. adheres to the hobby of model railroading's Code of Ethics.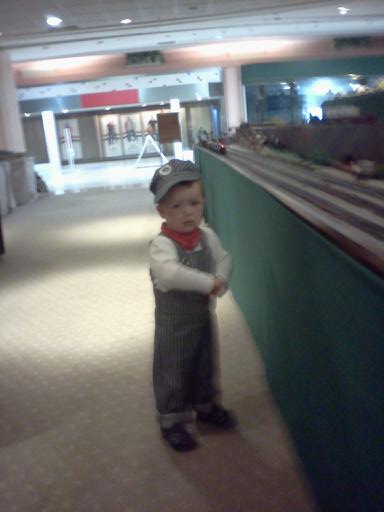 Extraordinary Experiences
Our goal is to create a sustainable in perpetuity model for this kind of standards, supported by members who pay annual membership dues and from the public who make small donations during the clubs road displays. Loose Ties Model Railroad Club, Inc. is a self-sustaining organization. Annual dues are minimal and generally cover mailing and printing costs. There is never a charge for admission to shows or displays, although donations are much appreciated and are used only for maintenance and expansion of the club's activities. High-quality standards is a community asset that sustains democracy and quality of life, and we need people who believe in these standards and support our hobby.
Club membership is open to all, regardless of gender, occupation, race, creed, color or financial standing. While membership is diverse, what all members have in common, is their love, appreciation and enjoyment of toy trains. Activities include public displays of model trains operation, member in-home visitations, free holiday train set giveaways to children age 14 and under, member's field trips to museums, rail excursions and visits to historic rail sites.  Loose Ties Model Railroad Club, Inc. does not endorse candidates for office or publish unsigned editorials representing an institutional position. We encourage broad-ranging, civil discussion from many points of view.