Our club house is located in the north west corner of the main building of the Route 15 Flea Market and is open from 10:00 a.m. to 3:30 p.m.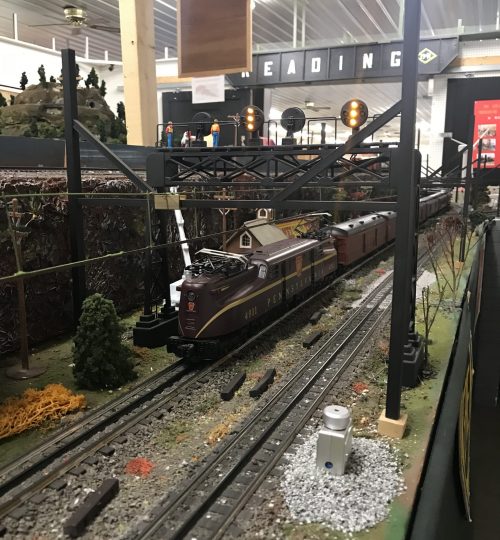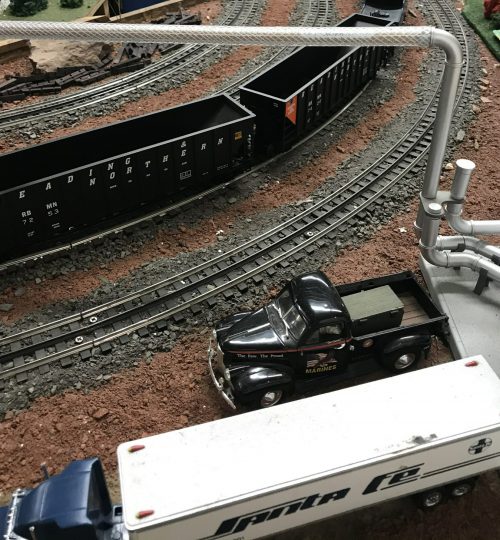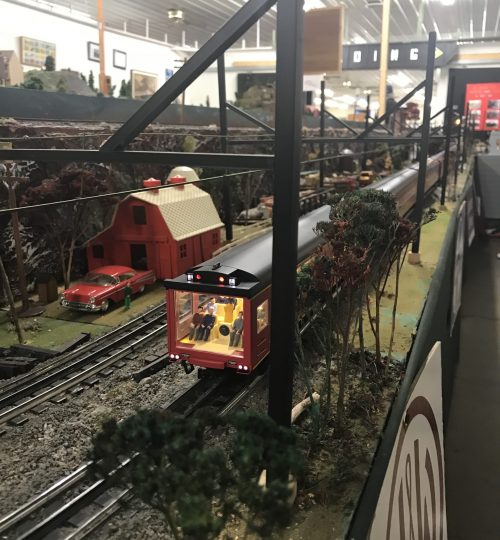 traveling layout at outlying venues
In December we transport our traveling layout to the Susquehanna Mall, Visitor Center and other sites upon request.  Throughout the year we are available for parades or to setup a display at a venue of choice.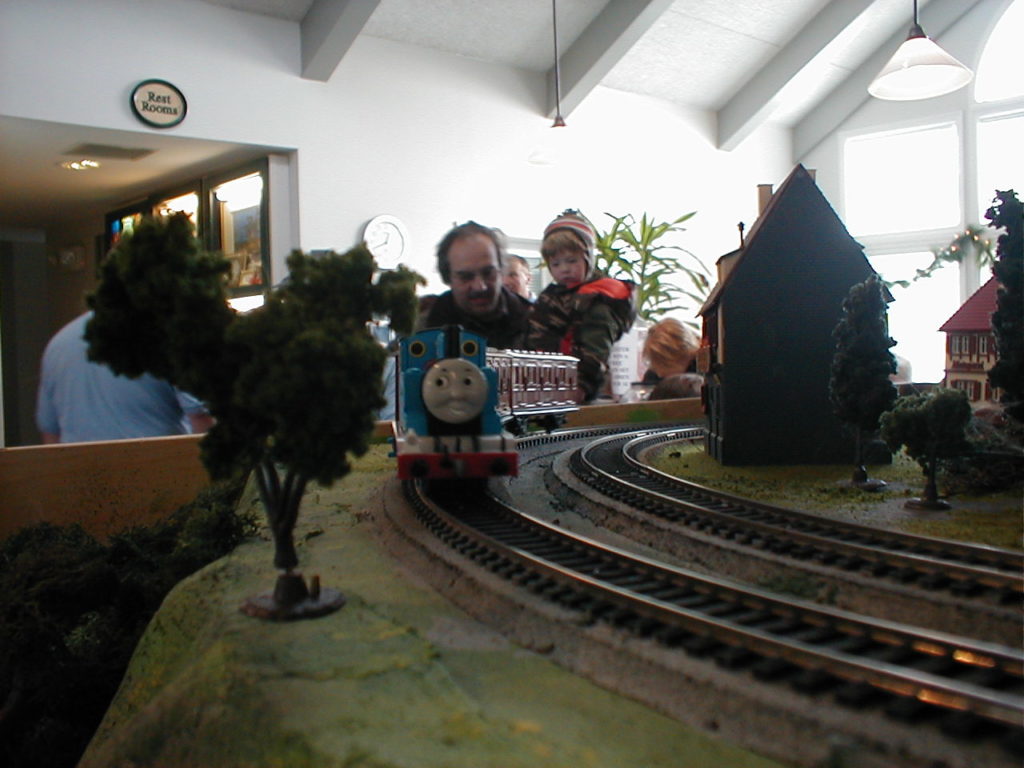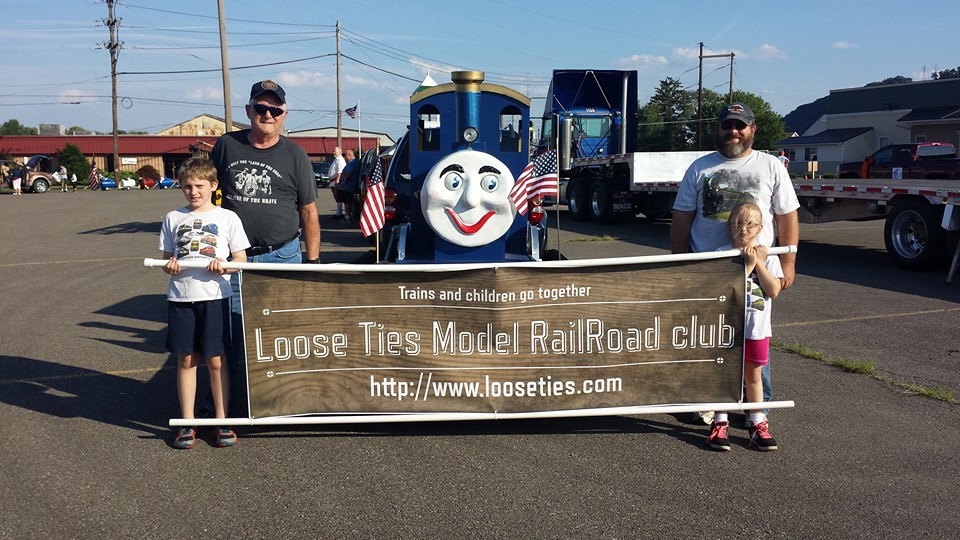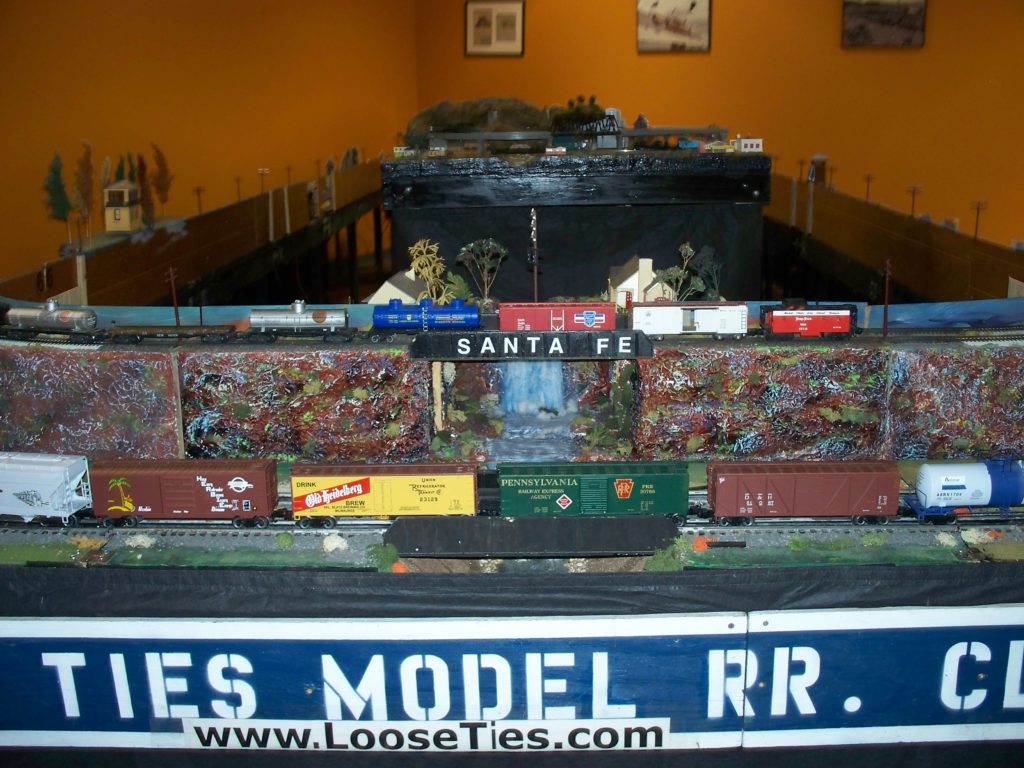 Christmas, Kids and Trains go together!