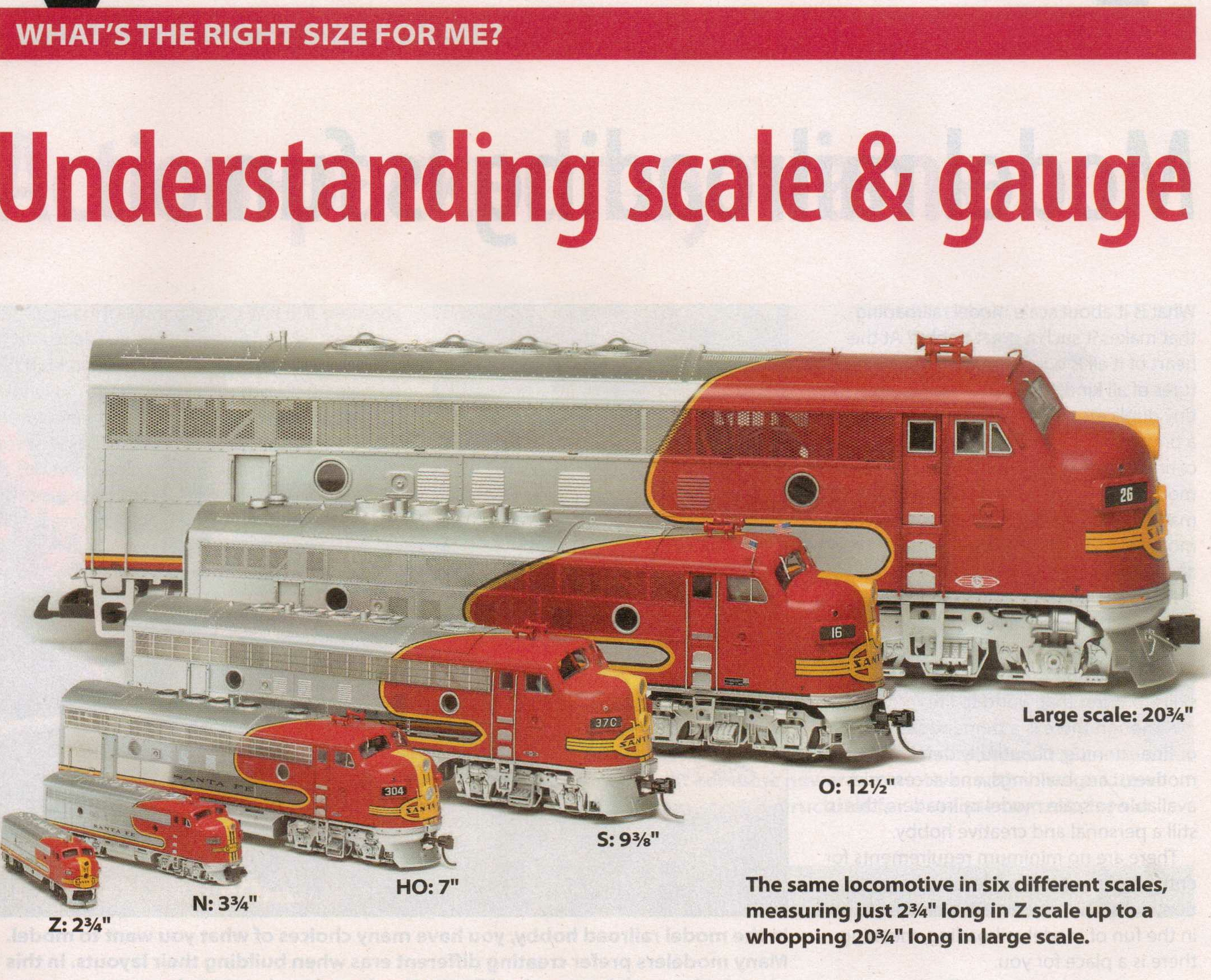 Scales of Interest
We have on display six (6) operating scales.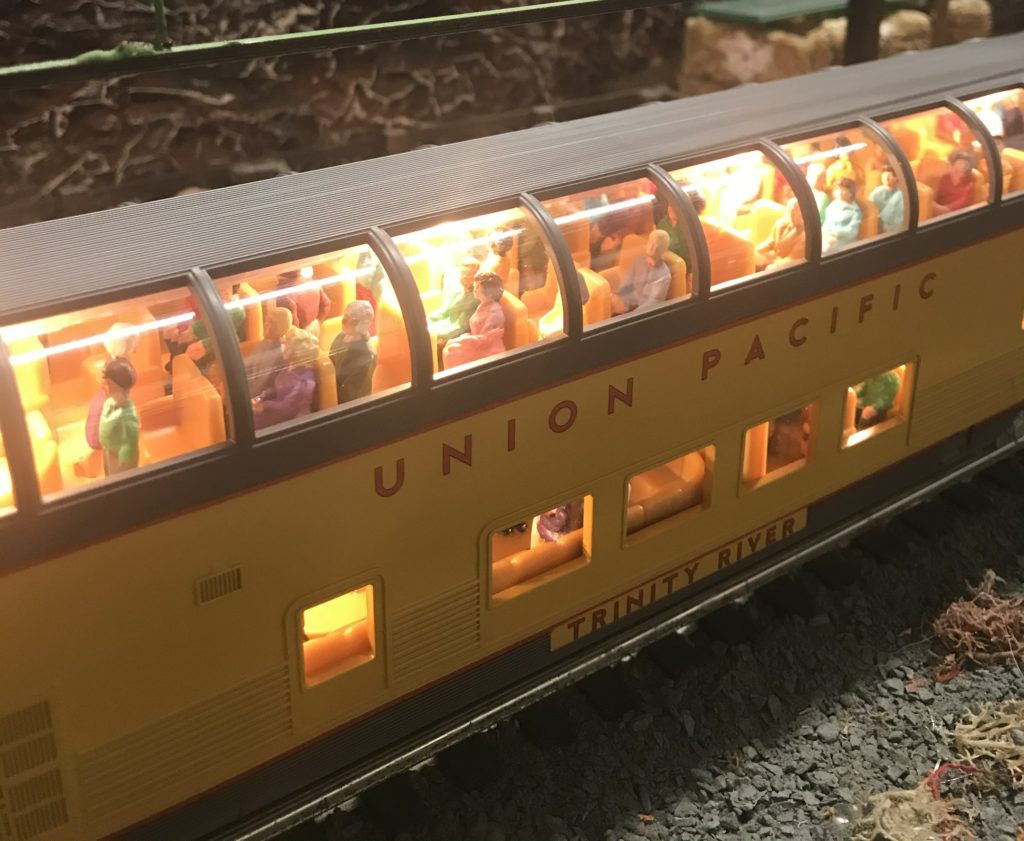 Union Pacific passenger cars with colorful people figures on board.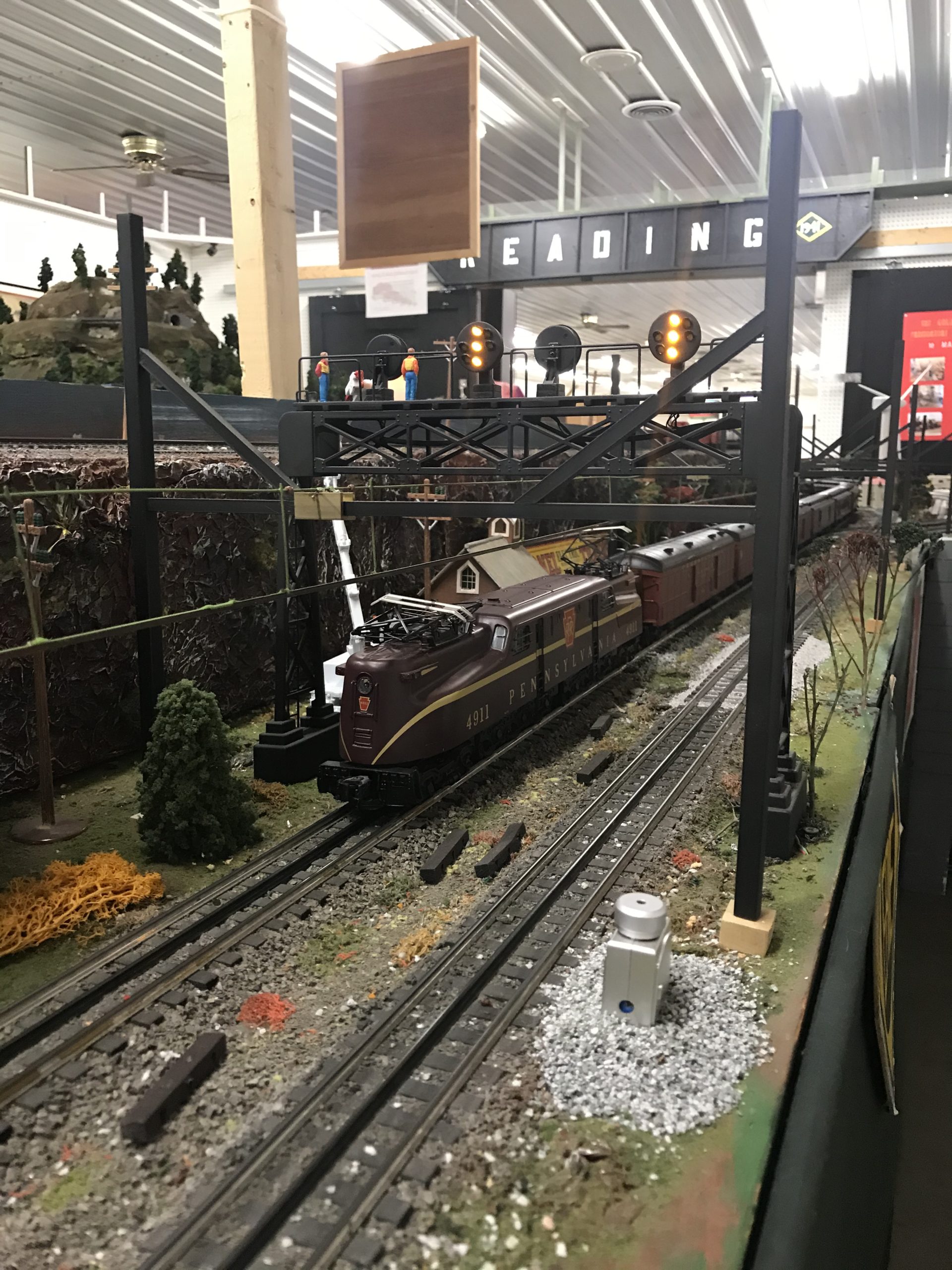 We are the only club with a fully functional catenary rail system.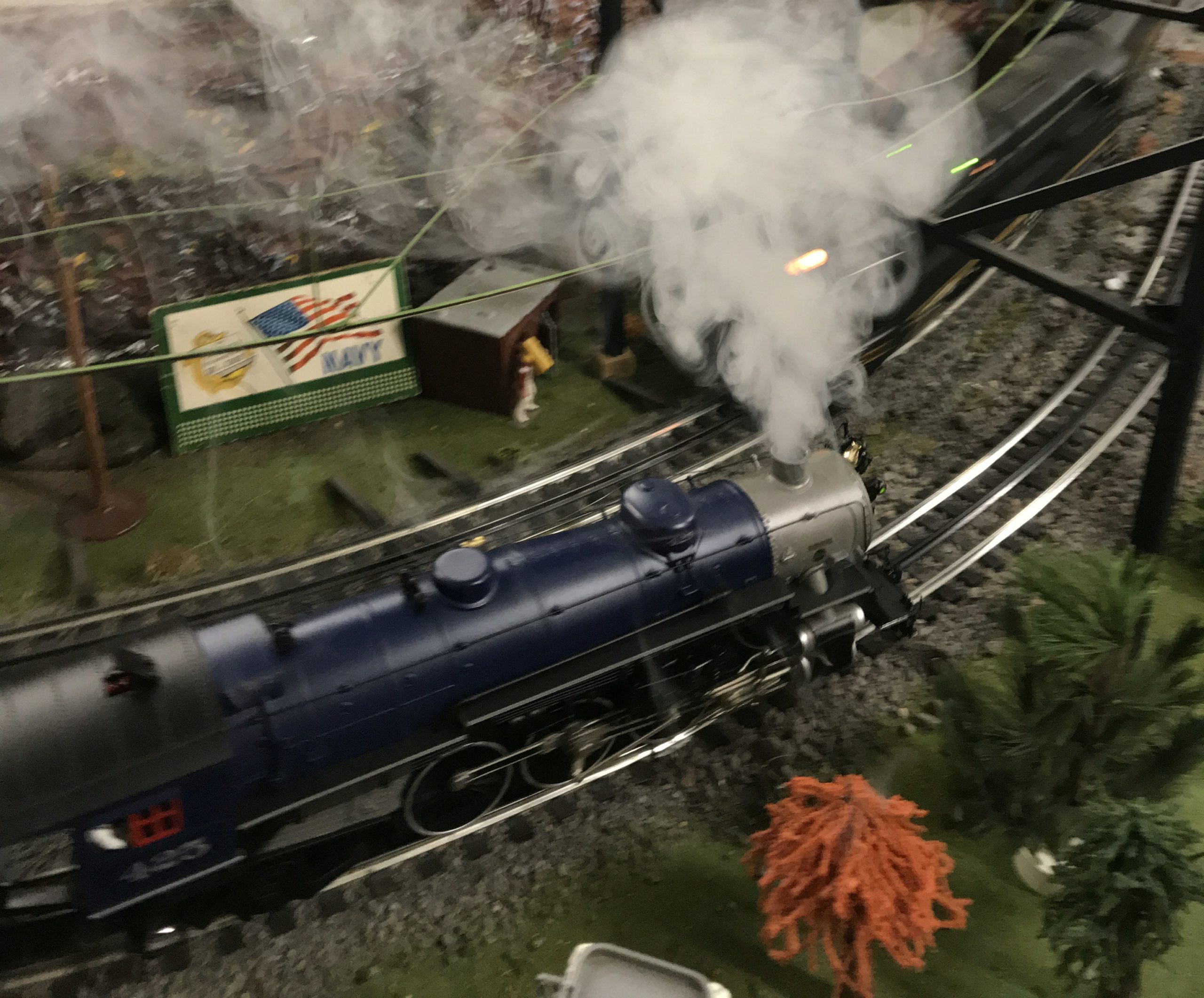 Steam engines, with smoke spewing from the smoke stack, seems to be the favorite.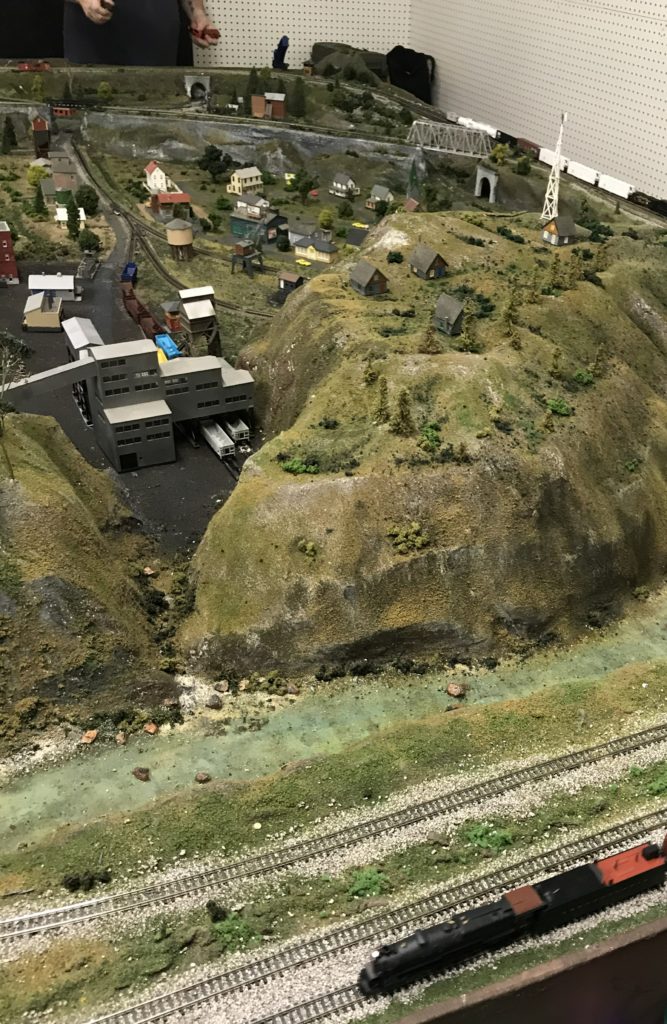 Our 6′ by 12′ N Scale display has scenery galore, including a small community, mountains and a river.